2021 Events
Inspired Wholeness Ministries presents "The Birthing Room," Church Beyond the Walls for women ages 21 and over.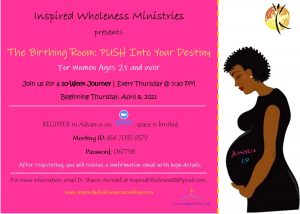 The 10 week sessions are weekly on Thursdays at 7:30 pm via Zoom. Session dates are:
January 21 to March 25
April 8 to June 17
July 8 to  September 9
October 7 to December 16
For more information call 772-475-0430; 561-352-3211 or email inspiredwholeness58@gmail.com
WE ACCEPT DONATIONS FOR THIS SERVICE
WE HOPE TO SEE YOU THERE!!!
---
As a result of COVID-19 our 2020 getaway conference was cancelled.
We invite you to our next annual conference:
Journey to Destiny IV virtual conference,
"Refuel to Restart" on April 22-24, 2021.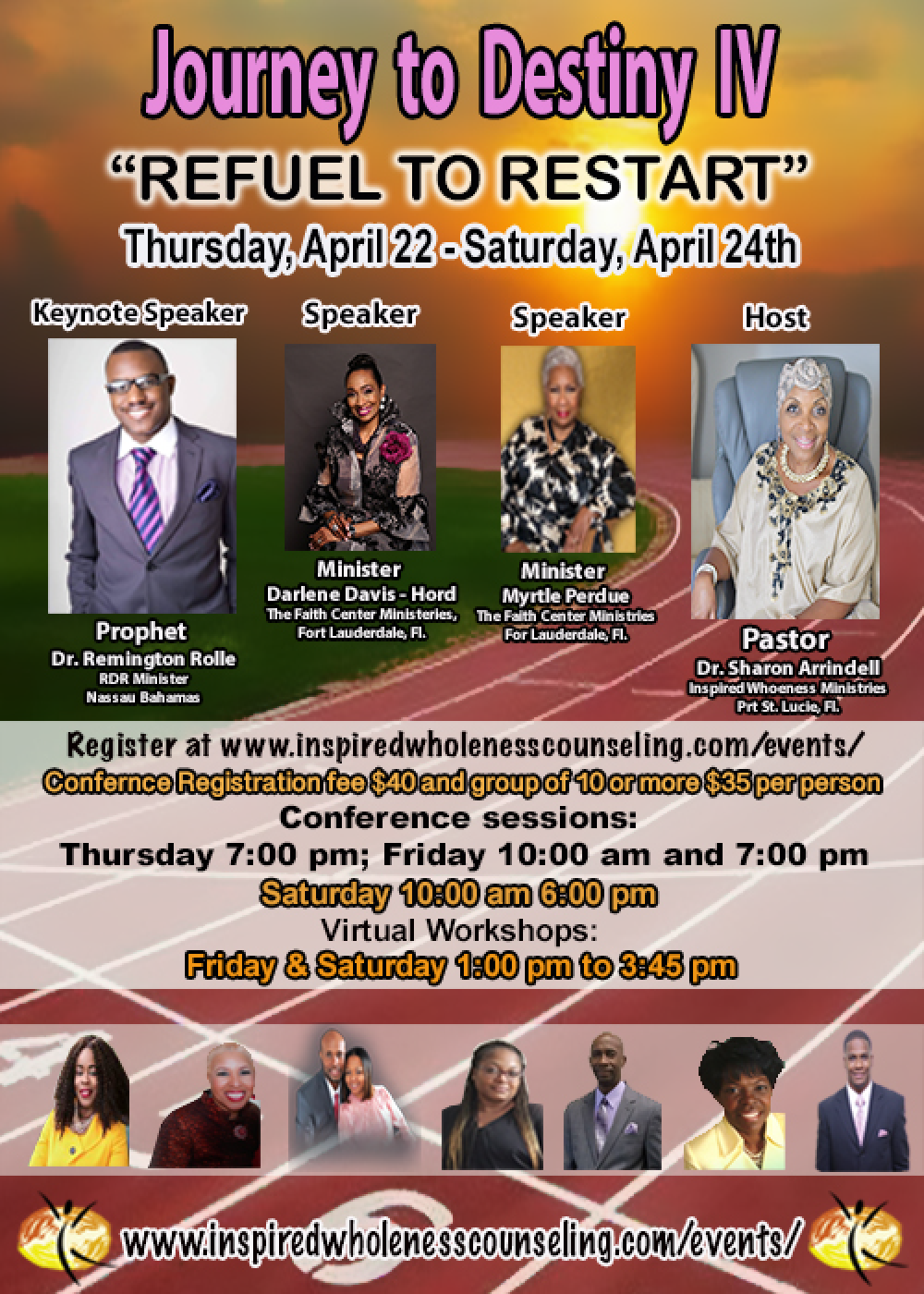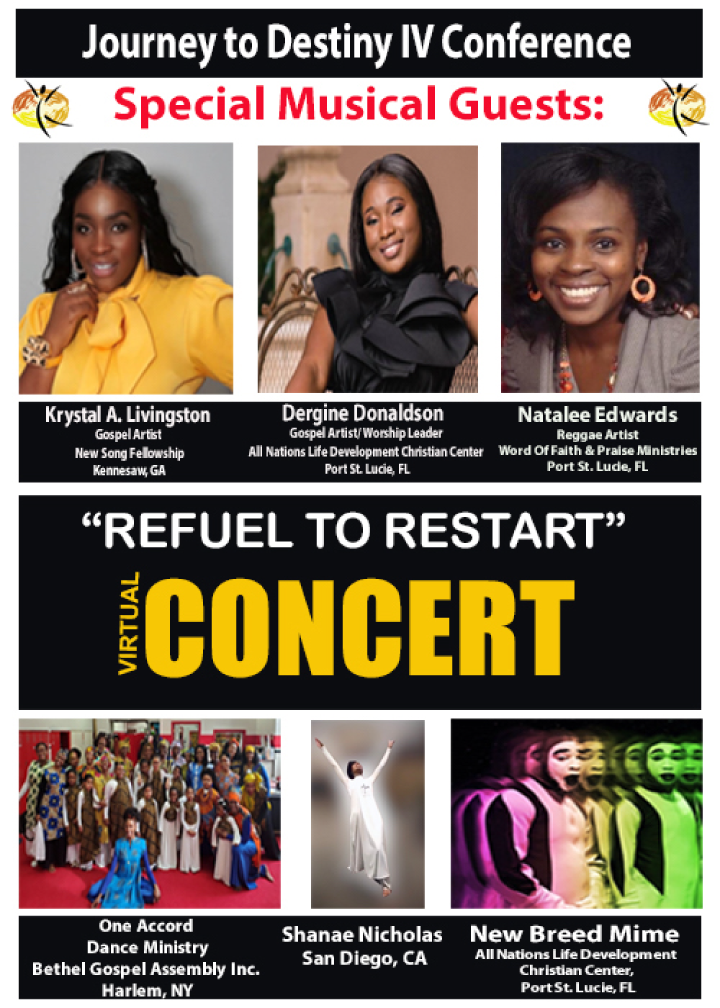 ---
Order your commemorative t-shirt online now.
---