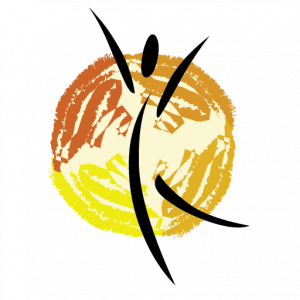 MISSION STATEMENT
Inspired Wholeness Ministries is devoted to the holistic development of God's people, namely cultivating spiritual health and maturity among the body of Christ.
PURPOSE STATEMENT
The purpose of "Inspired Wholeness Ministries" is the equipping, motivating and empowering of God's people. The hallmark of the ministry is holistic, in that we cater to the spiritual, psychological, physical and social needs of people. The ultimate task is to glorify God in serving our fellow human beings. The focus is to bring light in places of darkness, including introducing Christ to the unreached populations of the world.  – Dr. Sharon Arrindell EDD, DBC, DBS, MSC

Below are some highlights of the ministry.
Women's Getaway Conference to Jamaica – April 2017



Women's Getaway Conference to Daytona Beach – April 2018



These conferences created venues for the women to connect. They connected with new people, had fellowship with each other and with God, ate and relaxed on the beautiful white sand beach in Negril, Jamaica WI, and Daytona Beach, Florida. Our 2019 conference was held at Treehouse Resort in Negril Jamaica for men and women (married & single). These were memorable events.
Missions trip to St. Vincent and the Grenadines – August 2017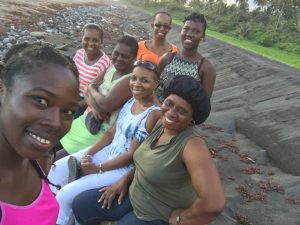 Ministry EXPO – 2017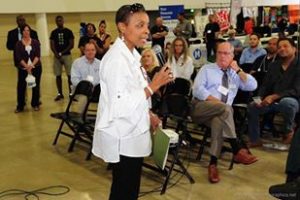 Bridging the Gap
Bridging the Gap was a young adult women's ministry who met in Dr. Sharon's home once a month. The group started with four young women in November 2012 and grew tremendously, ending in 2016. This remarkable group of women were given a forum where they could come and discuss, confidentially, issues they could not address within the walls of the church. There was always blessing and wholeness at every session.
The ministry has been revised as "Church Beyond the Walls".  The 2020 pandemic made room for a new global ministry called "The Birthing Room" for women 21 and over, online courses starting with "The Shepherd's Call", Grief Talks, speaking on many virtual platforms and more. See information on the Event page.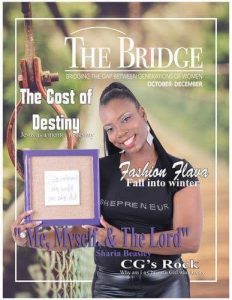 "THE BRIDGE" Women's Magazine, was launched in December 2016, as an outgrowth of Bridging the Gap!!! It will soon be revised as a digital magazine
---
Prayer Corner
Prayer is the cornerstone of Inspired Wholeness Ministries. It was birthed and inspired by God.
Jeremiah 29:11-13 is the hallmark on which the ministry was built, realizing God has a plan and a purpose for all His children, thus desiring them to be whole as He uses them to accomplish GREAT THINGS.
If you have a prayer request go to the contact page, email your request and we will pray for you.
11 For I know the plans I have for you," declares the Lord, "plans to prosper you and not to harm you, plans to give you hope and a future.12 Then you will call on me and come and pray to me, and I will listen to you.13 You will seek me and find me when you seek me with all your heart.

– Jeremiah 29:11-13