Wholeness Counseling Service presents
"The Birthing Room"
A spiritual coaching program for women ages 21 and over.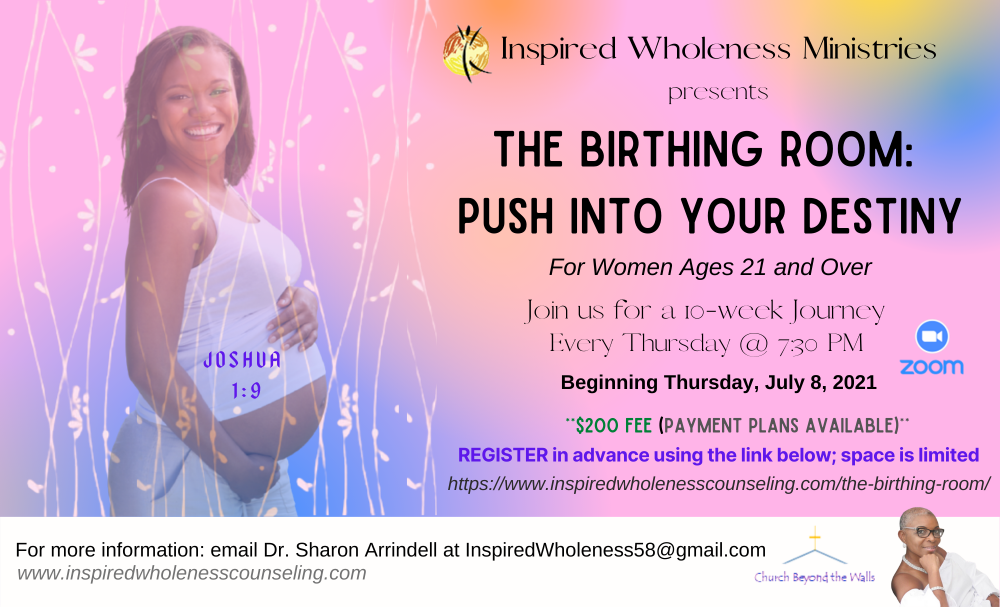 The 10-week sessions are weekly on Thursdays at 7:30 pm via Zoom. This is a commitment and participants who miss more than 2 sessions will not be allowed to participate.
Session dates for 2021 are:
January 21 to March 25
April 8 to June 17
July 8 to  September 9
October 7 to December 16
For more information call 772-475-0430; 561-352-3211 or email inspiredwholeness58@gmail.com
Previously The Birthing Room was run solely based on donations as a result of COVID19 in 2020. All future Birthing Room Sessions will be conducted through Wholeness Counseling Service as a spiritual coaching program and will require a fee of $200. Fees can be paid in one installment, two installments of $100 or four installments of $50 
WE HOPE TO SEE YOU THERE!!!
---
---